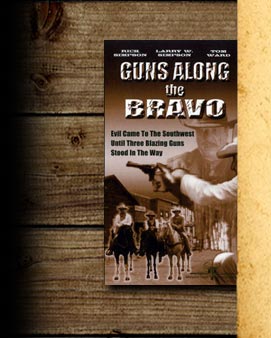 Texas Clapsaddle
Skeleton Creek Production producer, Larry W. Simpson stars as one of the lead actors, Texas Clapsaddle in the films. Larry was raised on a horse ranch east of Enid, Oklahoma, and grew up western.
Larry has produced 5 films for Skeleton Creek Productions. His credits include "The Trail to Abilene", "Guns Along the Bravo", "Showdown at Devil's Butte", "Curse of the Sacred Mountain" and "Cactus Creek."
As an actor he has been seen in episodes of Unsolved Mysteries, several documentaries, national commercials, home business commercials and SCP movies.
Larry, along with his brother Rick, owns Skeleton Creek Productions and an old west museum/movie studio in Enid, Oklahoma.
Stormy Lane -
Texas Clapsaddle - Cimarron Simmons